Een handige toevoeging aan watchOS 5 is de mogelijkheid om te internetten op je Apple Watch. Dit is hoe je websites bekijkt op het slimme horloge.

Lees verder na de advertentie.
Apple Watch internet: zo bekijk je websites
Om maar direct met de deur in huis te vallen: websites bekijken op je Apple Watch is een stuk beperkter dan op je iPhone of iPad. De functie is vooral handig om snel een linkje te openen zodat je een impressie van de site hebt.
Zo bekijk je websites op je Apple Watch:
Open de Berichten- of Mail-app op je Apple Watch (Series 3 of hoger);
Zoek in een sms of mail naar een link, en tik hierop;
Je krijgt nu een geoptimaliseerde versie van de website te zien.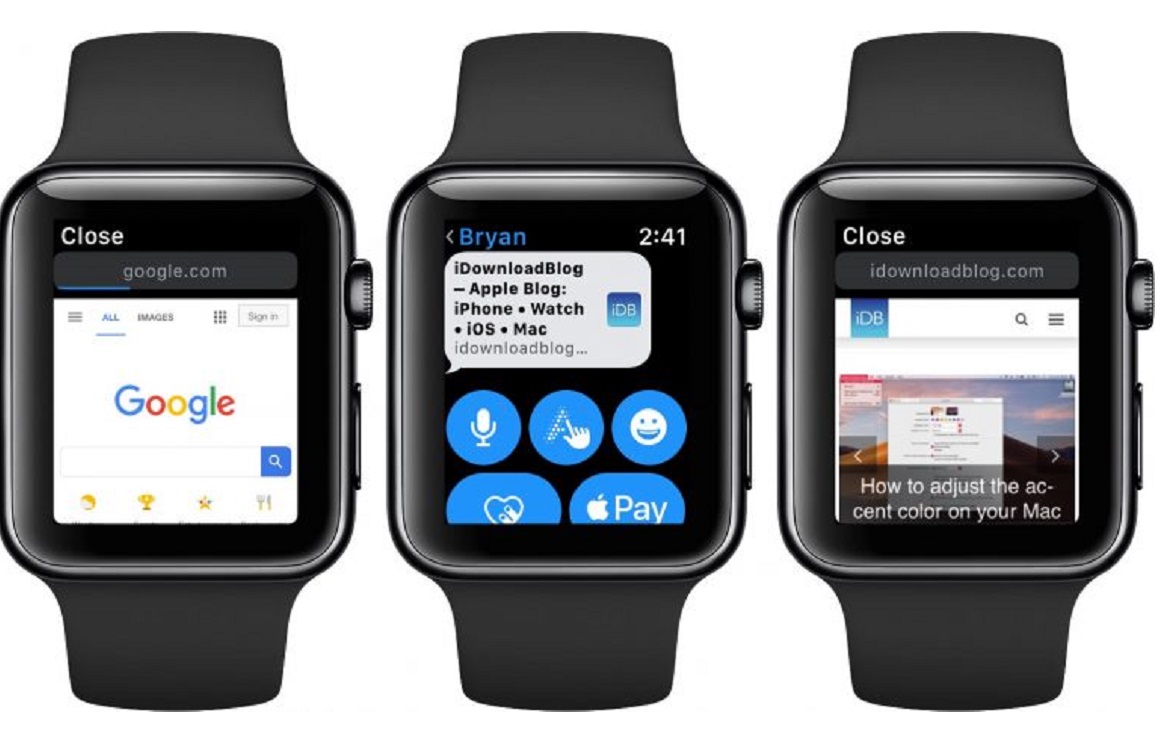 Draai aan de Digitale Kroon om over de webpagina te navigeren. Dankzij de reader-weergave worden de websites kleiner gemaakt, zodat ze op het schermpje passen. Hierbij worden opvallende plaatjes bijvoorbeeld weggehaald: de focus ligt op tekst.
→ Check ook onze watchOS 5 review
Niet voor alle Apple Watches
Je hebt minstens watchOS 5 en een Apple Watch Series 3 of Series 4 nodig om te kunnen internetten. Er is geen Safari-app beschikbaar voor de smartwatch, waardoor de mogelijkheden beperkt zijn. Je kunt daarom alleen op linkjes klikken die je hebt ontvangen, bijvoorbeeld in een sms of e-mail. Als de website eenmaal geopend is, kun je wel doortikken op andere links.
Het grootste nadeel van internetten op je Apple Watch is echter het schermformaat. Als je van plan bent een paar websites te bezoeken, pak je al snel je iPad of iPhone erbij. Bovendien werken veel video's bijvoorbeeld niet goed als je ze met de Apple Watch probeert af te spelen.
Lees meer over watchOS 5