Epic Games geeft een gratis Fortnite-emote weg voor spelers die 2FA inschakelen. Deze extra beveiliging is sowieso belangrijk.
Lees verder na de advertentie.
Gratis Fortnite-emote voor 2FA
Schakel je tweefactorauthenticatie (2FA) in voor je Epic-account, dan krijg je een gratis Fortnite-emote. Dat is een dansje dat je in de game kunt gebruiken. Het gaat om de Boogiedown-emote die je hieronder in de praktijk ziet.
Je gaat naar deze link om te starten met het instellen van 2FA voor je Epic-account. In je account-instellingen klik je vervolgens op 'password & security'. Onderaan bij 'two-factor authentication' klik je op 'enable authenticator app' of 'enable email authentication'. Een authenticator-app is de veiligste optie. Je kunt bijvoorbeeld Google Authenticator of LastPass Authenticator gebruiken. Met zo'n app moet je elke keer na het inloggen met je wachtwoord, ook een code invullen of je identiteit op een andere manier bevestigen.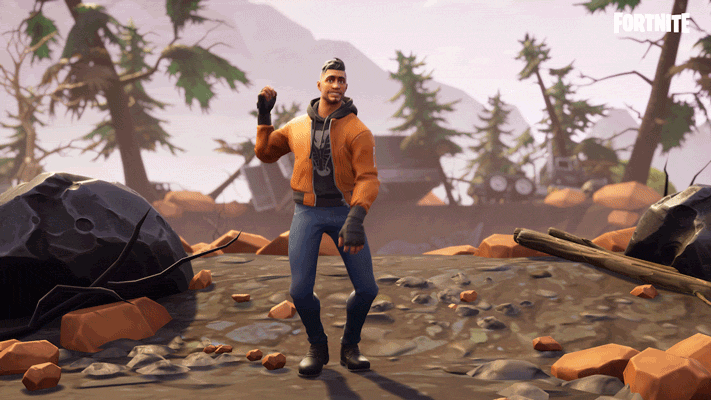 In het geval van Epic Games is 2FA belangrijk, omdat kwaadwillenden regelmatig proberen om deze accounts te hacken. Gebeurt dat, dan kun je er zelf niet meer bij en ben je al je voortgang in de game kwijt. Inclusief alle emotes en outfits die je hebt gekocht.
2FA in andere apps
Het is mooi dat Epic Games spelers op deze manier motiveert om 2FA in te schakelen. Ook al doen ze het alleen maar voor een gratis dansje. Andere bedrijven kunnen hier een voorbeeld aan nemen.
Zonder 2FA zijn namelijk al je accounts kwetsbaar. Denk aan je e-mail, Twitter, Facebook, Instagram enzovoort. Wat lijkt op gedoe kan in de toekomst een hoop ellende voorkomen.
Een van de belangrijkste accounts als Apple-gebruiker is je Apple ID. Lees hoe je in vier stappen je Apple ID met tweestapsverificatie beveiligt.
Fortnite op iOS
Fortnite is een ongekende hit. Hoewel er geen Apple TV-versie in de maakt is gaat de iOS-versie als een speer. Wil het nog niet zo lukken? Lees dan onze Fortnite-tips voor je eigen Victory Royale.